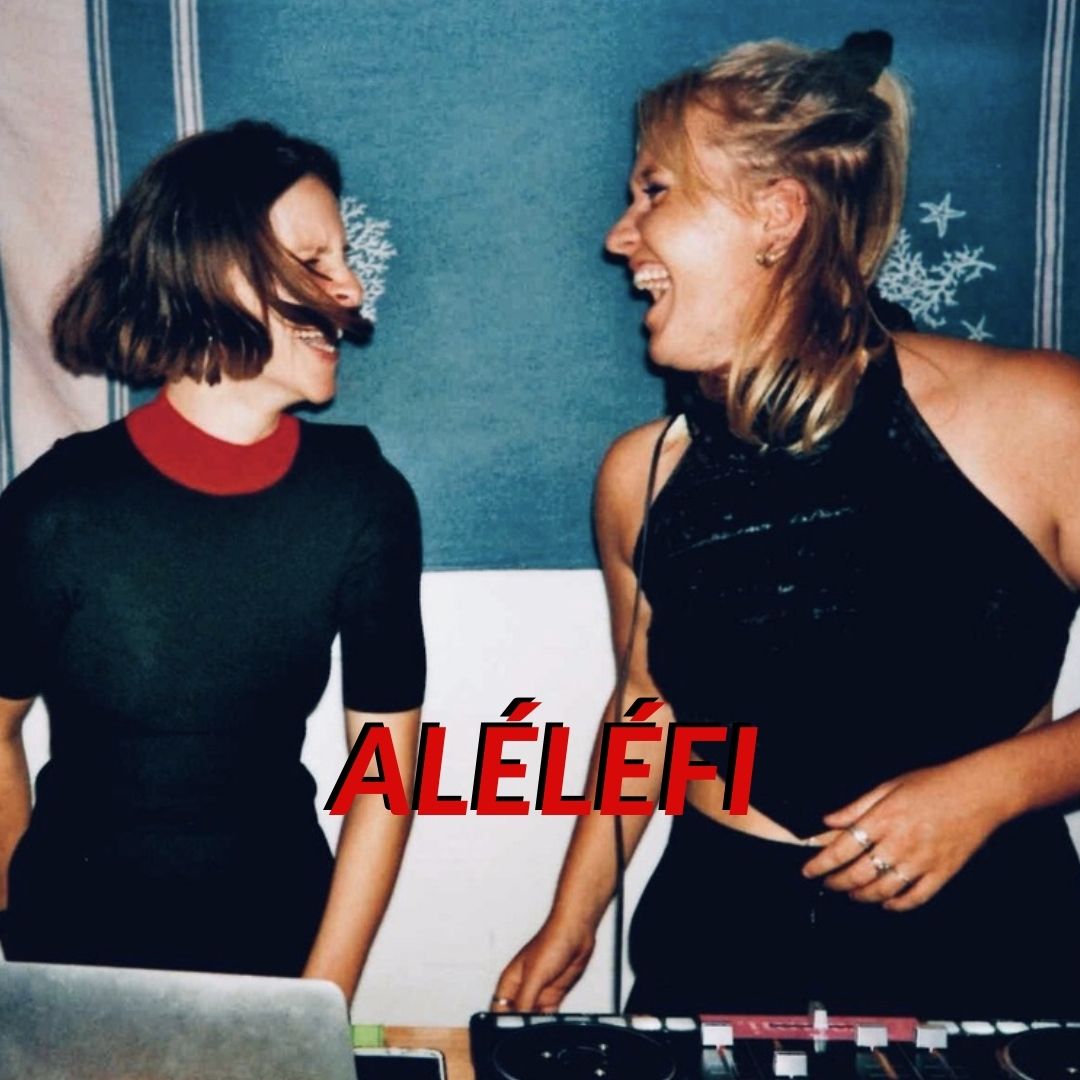 Alelefi
dj
Ville : Paris
Bio :
ALÉLÉFI, is a DJ duo, originally from Switzerland but nowadays living in Paris.
Isabel and Noemi both sang as children and teenagers in chores and individually but did also play instruments such as xylophone and traverse flute. However, their biggest passion was always dancing. With Hiphop, Salsa, Jazz, Classical music in dance schools and later with Electro and Techno in clubs.
They started to be fascinated about electronic music with a very young age and spent their weekends in clubs and music festivals. During their common travels in South America but also India, Middle East and throughout Europe they discovered different characteristics in music, deep rooted history and a lot of energy within the 80s / 90s genres.
Seeing their male friends become DJs and learn from them the basic skills they decided to move from dancing the nights away to the floors behind the desk. Their selection finds itself mostly in hi NRG, Italo Disco, Funk, Electro, Disco, World Music – noisy vocals, intimate melodies and naughty beats.
Their mission is to bring more feminism into the DJ Business, and they do this with a selection of music that carries messages, often provocative and deep, that plays as many female producers as possible and that presents a lot of female vocals to convey a sense of strength, sisterhood and common energy.
Genre(s) : Disco Funk Electro
Sous-genre(s) : Italo Disco Dark Disco World Music