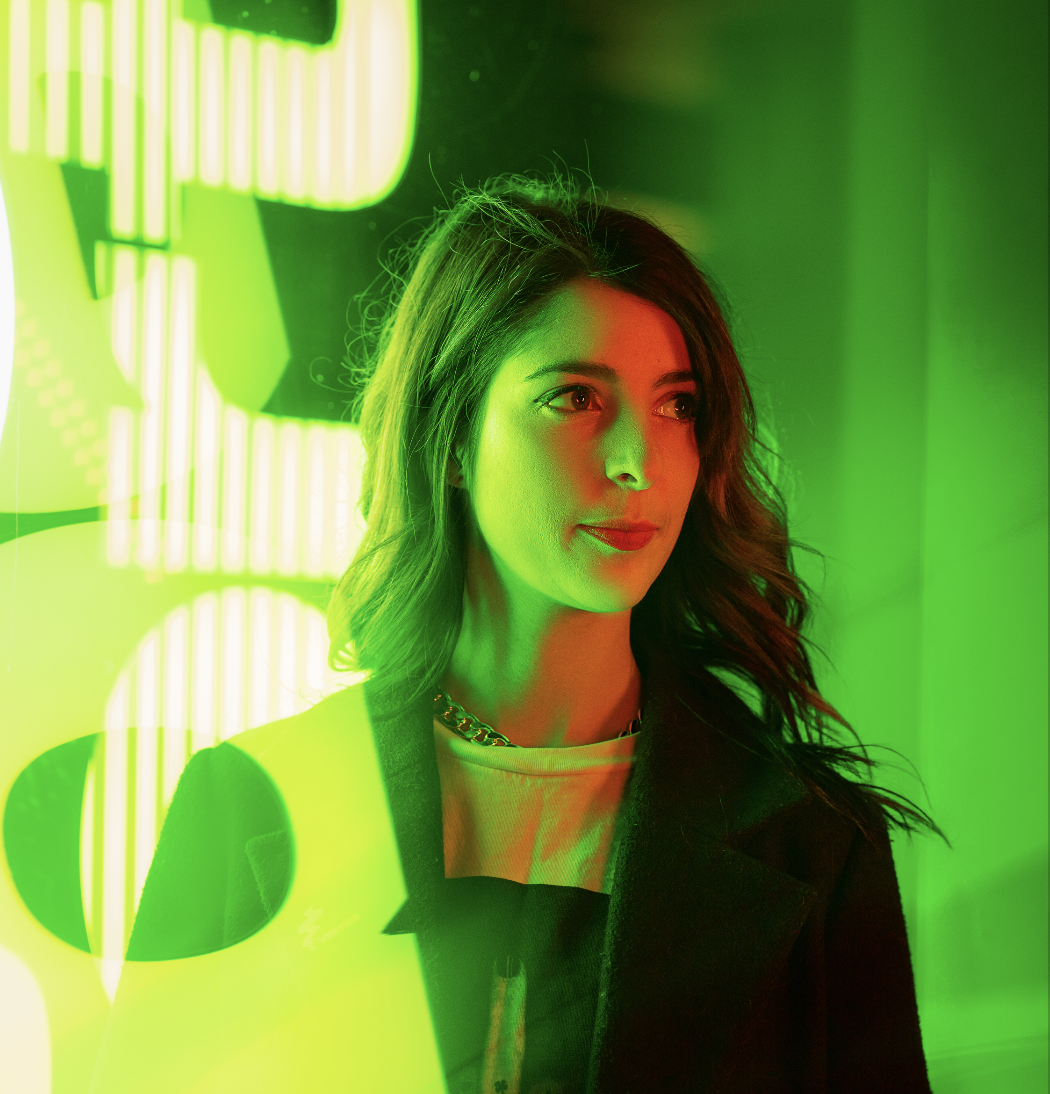 Bonnie Spacey
DJ, Productrice
Ville : Marseille
Bio :
At the crossroads between rock, techno and dark disco, French and Marseille based Dj/Producer Bonnie Spacey has been rocking the dance floors since more than 7 years.
Inspired by the musical curiosity of her guitarist father, who introduced her to Jimmy Hendrix and all the legends of rock, she perfected her musical culture by practicing guitar and the piano for years.
It is at the turn of a live performance of Miss Kittin and The Hacker at the beginning of the millenium, that she discovers electronic music : it was love at first sight.
For 10 years, she skims the dancefloors of many European clubs and festivals and it is finally in 2015 that she gets behind the decks for the first time. Since then, she has been performing all over the world with her infamous, catchy and powerful sound, sharing the stage with legends such as Richie Hawtin, Sven Väth, Kink, Curses among many others…
A few years laters, she finally starts producing music, directly making a first hit with the single « Don't » in 2019.
Since then, she's been accumulating furious releases on labels such as @slow-motion-records @janemusicagency @slow-cycle @emerald-and-doreen-rec @hearec, and her own label Critical Monday @criticalmondayrecords : an independent electronic music label somewhere between rock and techno, but definitely club oriented, that she founded in 2019.
Live / DJ Sets:
Alcontraluz Festival (Marseille, 10000p), Renate (Berlin), Harry Klein (Munich, Double Mixte (Lyon, 2500p), Amour Festival (Lyon, 2000p), , Control Club (Bucarest), Cabaret Sauvage (Paris), This Side Up (Barcelona), La Station (Paris), Bellona (Lyon), Badaboom (Paris), Le Petit Bain (Paris), Traquetonia (Madrid), Dada Paname (Paris), L'entrepôt (Bordeaux), Quartier Libre (Rouen) and more…
Genre(s) : Electro
Sous-genre(s) : Dark Disco