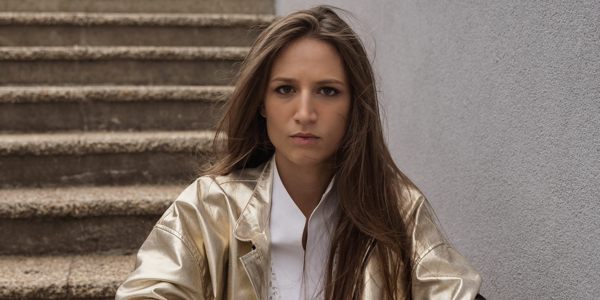 Crâne de Poule
DJ, Productrice
Ville : Paris
Bio :
Crâne de Poule real name Louise Engelmann is a young French and Dominican Artist, who shares her stories by using her music and by using the visuals she illustrates.
Crâne de Poule is the name of a character she invented as a child and she was drawing it everywhere in her sketchbooks unaware that it would one day be her alter ego. An architect by profession, she studied music at the conservatory when she was younger playing the violin and percussion for a decade and have in recent years ventured into music production and live performances.
Those early classical and jazz influences can be found in her music productions as she oscillates between Techno and House, performing live, with her keys, analogue synths and drum machines. Recording over live takes also made sure that each moment she captures is off-the-cuff and in the moment. She created her label CDP REC willing to mix medias: Each release is drawn by hand to invite to a special universe where the lines oscillate with the music.
The label is moving towards raw, deep sounds, with groove and musicality. It finds its origins and influences in Detroit techno, Chicago house, French Touch, Minimal House, Jazz Music, and Classical Music.
Genre(s) : House Techno
Sous-genre(s) : Minimal house Acid House Acid Techno