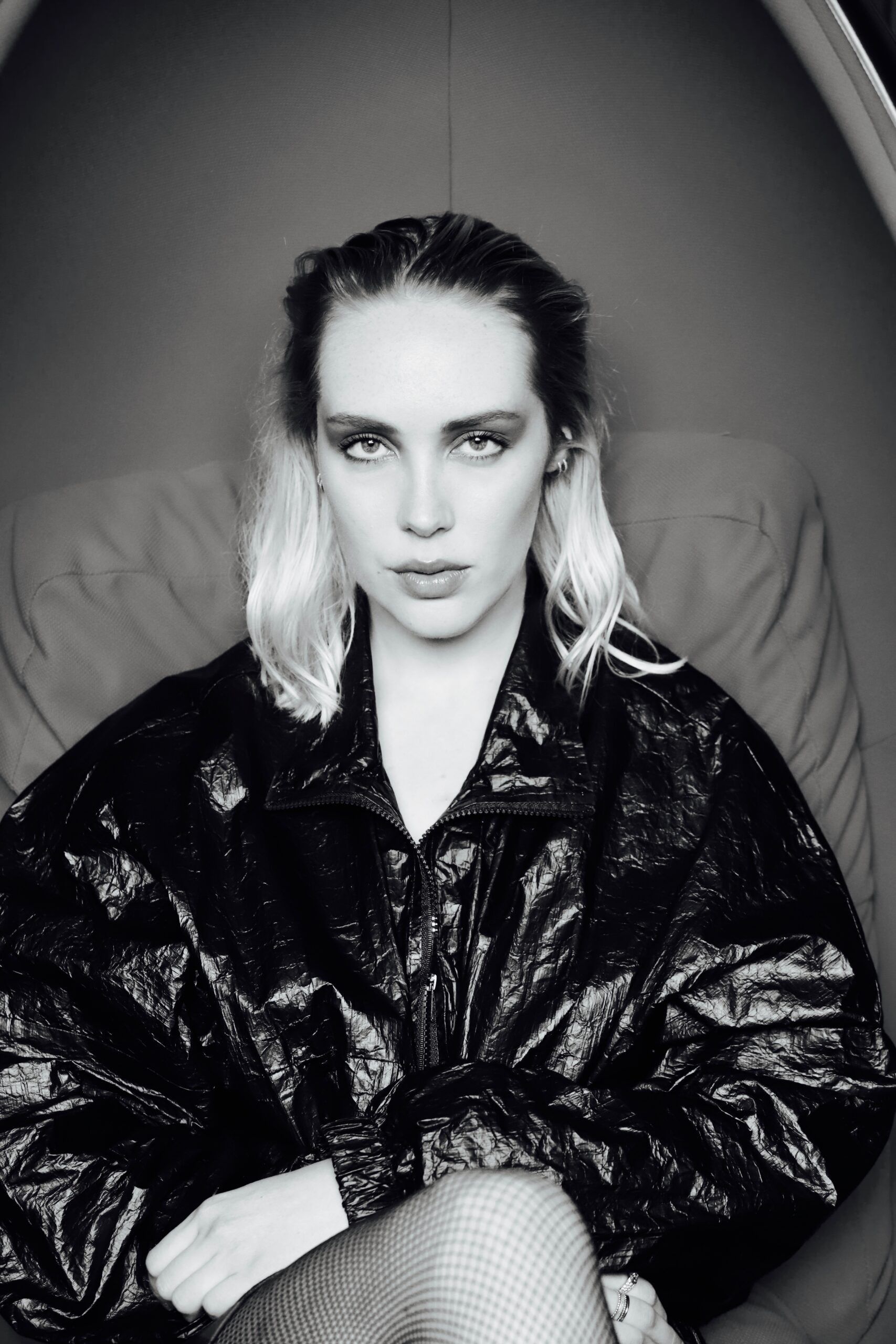 Lola Fat
DJ, Productrice
Ville : Paris
Bio :
Lola Fat is a parisian dj, born in 1997. As soon as she was able to go out in clubs, she discovered her city's underground music. She started djing in 2018.At first she played some acid, dark electro & ravy techno, always with a really positive dancing attitude.
After two years of intensive digging, Lola expended her style, and started playing more electro music with breaks and voices. She also loves trippy and mental sounds with some trance energy.
She likes when the music gives her thrills and that's the feeling she wants to share with the crowd, a real trip of colorful emotions.
She started a serie called MIXXX, where she regularly posted mixes on SoundCloud.
During lockdowns, she recorded mixes and podcats for a few collectives around the world:
Rorschak Paris, Apéro Electronique Paris, BLVSH Berlin, Clubbing TV, Clipp.art Melbourne, OBSKUR Music Berlin, ECHO Radio Groningen, Area 3000 Melbourne, Soho Radio London, PULZARCAST Berlin & Sound Transtitions Washington.
Lola Fat also had her first live on Youtube for a private art exhibition where she played in a movie studio set.
She is really into the UK, Netherlands, Canadian & Australian's scene. She also affectionates Saint Petersburg & Berlin's scene. Her lastest inspirations are Roza Terenzi, Adam Pits, Lisene, Bliss Inc, Byron Yeates, Sleep D & Robert Hood amongst others.
Lola sees music as a therapy and she's looking forward to develop her own identity as a young producer, collecting gear and developping her bedroom studio.
She's currently working on a first EP. She also has the will to create her own label on which she will tailor her own artistic identity and where she will promote artists who connect with her sensitivity.
Genre(s) : House Techno Trance Breakbeat Electro
Sous-genre(s) : Techno Mentale